Sometimes, words cannot fully capture the depth of emotions you feel for your loved ones. Your presence alone may not be enough to bring a smile to their face on their special day. In such moments, it's important to show your affection through special gestures, and what better way to surprise your l[...]
Add To Cart
Add 8 Balloons for $42.95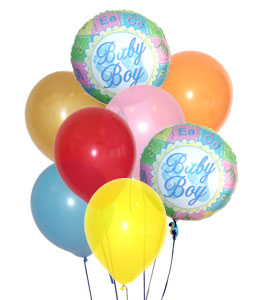 Sometimes, words cannot fully capture the depth of emotions you feel for your loved ones. Your presence alone may not be enough to bring a smile to their face on their special day. In such moments, it's important to show your affection through special gestures, and what better way to surprise your l[...]
Sometimes, words cannot fully capture the depth of emotions you feel for your loved ones. Your presence alone may not be enough to bring a smile to their face on their special day. In such moments, it's important to show your affection through special gestures, and what better way to surprise your l[...]
Sometimes, words cannot fully capture the depth of emotions you feel for your loved ones. Your presence alone may not be enough to bring a smile to their face on their special day. In such moments, it's important to show your affection through special gestures, and what better way to surprise your loved ones than with a beautiful gift? If you're unsure of what to give, a vase filled with fresh flowers is a perfect choice for your friends or family.

However, with so many vase options available, it can be overwhelming and time-consuming to choose the right one for every occasion. To make it easier for you, we introduce Teleflora's Uniquely Chic bouquet, which lives up to its name.

What sets this vase apart is its stunning collection of flowers, including orange roses, hot pink roses, spray roses, Asiatic lilies, and bear grass. The shiny glass vase is a sight to behold and the orange roses symbolize desire, enthusiasm, and passion, making it an ideal way to express your love and pride for your beloved. The hot pink roses, spray roses, and Asiatic lilies represent joy, happiness, devotion, and gratitude, reserved for those who hold a special place in your heart.

To order this uniquely chic vase, contact us today. Our local florists in Canada and the U.S offer doorstep delivery, including same-day delivery. You can also book in advance to avoid any last-minute hassle.
Item No. T47-3A
Price: $74.95