Celebrate your loved one's birthday in style and add an extra touch of elegance to their special day. A vibrant bouquet filled with an array of colors is the perfect way to say happy birthday. Our Birthday Cheer bouquet is the ideal gift to bring a smile to their face.

This bouquet represents[...]
Add To Cart
Add 8 Balloons for $42.95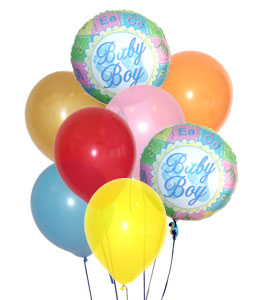 Celebrate your loved one's birthday in style and add an extra touch of elegance to their special day. A vibrant bouquet filled with an array of colors is the perfect way to say happy birthday. Our Birthday Cheer bouquet is the ideal gift to bring a smile to their face.

This bouquet represents[...]
Celebrate your loved one's birthday in style and add an extra touch of elegance to their special day. A vibrant bouquet filled with an array of colors is the perfect way to say happy birthday. Our Birthday Cheer bouquet is the ideal gift to bring a smile to their face.

This bouquet represents[...]
Celebrate your loved one's birthday in style and add an extra touch of elegance to their special day. A vibrant bouquet filled with an array of colors is the perfect way to say happy birthday. Our Birthday Cheer bouquet is the ideal gift to bring a smile to their face.

This bouquet represents joy, brightness, and celebration. It includes a mix of delightful colors such as fuchsia roses, vivid orange Asiatic lilies, royal purple Peruvian lilies, hot pink mini carnations, lavender statices, and green poms, all arranged on a bed of lush greens. Each flower holds a unique meaning, from appreciation and gratitude to passion and friendship.

The Birthday Cheer bouquet is presented in a cubed crystal jar and wrapped with a dark green leaf of the ti plant for added sophistication. To add more cheer, you can include eight colorful balloons.

This hand-arranged bouquet is versatile and can be displayed anywhere in their home, from their dresser to their dining table. Not only is it visually appealing, but it also has a heavenly fragrance that will fill the room.

Order now and our local florists will hand-arrange the Birthday Cheer bouquet for same-day delivery. You can also schedule it for a later date and be confident that it will arrive on time.
Item No. D2-5189
Price: $74.95